In this episode my wife and I continue to stretch our waist bands by eating and drinking our way through Asheville! Please check out the previous days
HERE
.
Day 3
Day 3 began like most others on our trip--coffee drinks made lovingly by Cat, our wonderful local barista at the Hotel Indigo. Once the caffeine had a chance to kick in, we headed out for the day's festivities. Being a Sunday, the city was a little less crowded than the previous two days, but still plenty of activity going on.
Hungry yet?
We had an early lunch at
The Gourmet Chip Company
, a place we discovered on our Eating Asheville tour the day before. This place makes hand cut potato chips to order with a huge array of toppings, making this place very unique in my experience. Chips range from simple to complex with Cuban, Asian, Belgian, and Californian inspired toppings. They have a small list of panini sandwiches, so we had these with some amazing fresh chips. Chip-wise Sj had the Parisian which was topped with rosemary thyme goat cheese and truffle oil, while I had the Buffalo sauce and blue cheese chips. Yum! They also sell some of their more portable versions on-line...
After our nice lunch we went out in search of a brewery. Many of the breweries did not open before 2 but we discovered a relative newcomer to the local beer scene that had a jazz brunch so was open earlier. This brewery quickly became one of our favorites and was a small enough place that many locals we met had never heard of it. With the unlikely name of
Burial Beer Company
, these guys started out with a tiny 1 barrel system, and have just recently upgraded to a 10 barrel system. An industrial building just a few blocks from Green Man and the Funkatorium, this place has a cool rusted metal roof and walls lined with old bladed farm implements. The place has a relaxed, slightly ghetto feel that is truly unique among the plethora of taprooms I've been to in my travels. Along the patio side of the building a huge mural of Sloth from the Goonies and Magnum PI bring some wacky color to the otherwise somber space. Folks were cooking up New Orleans style food for the jazz brunch out back when we first arrived, but we sat ourselves at the bar inside to escape the noise (Jazz).
Our first beer was the Skillet Donut Stout--a beautiful and complex black ale served with a donut hole sticking out on a skewer. Realizing that they did indeed do samplers, we tasted through most of their beers, talking to other bar patrons as we did so. The serving staff was very busy, but did a good job keeping us plied with beer. They had a very respectable West Coast Surf Wax IPA that probably the best IPA I had on this trip. (While nearly every brewery had an IPA, most were less than stellar.) Our favorite of the lot was the Bolo Coconut Brown Ale which rivaled Town Hall Brewery's Three Hour Tour for our favorite coconut beer of all time. Supposedly the brewery will be canning some of these soon and I can only hope that we will eventually get some here in Minnesota.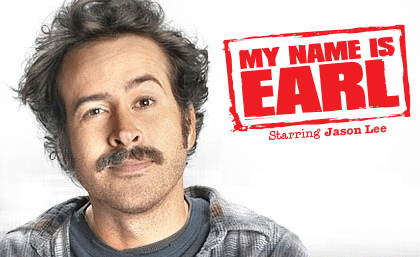 We actually returned to Burial two more times during our trip and were never disappointed. Our server Travis Floan, the second time we were there, looked nearly exactly like Jason Lee, and was incredibly knowledgeable and pleasant--one of the best servers we had on the whole trip.
After an amazing group of beers at Burial, we walked a block away to the much touted
Green Man Brewery
. Having grown up reading fantasy novels and fairy tales, I have long known about the fabled Green Man, and have loved seeing his leafy visage gazing down from buildings across the world. So needless to say, I love the brewery logo. Several friends and many locals had told us that this was one of their favorite breweries in Asheville so I had high hopes for this stop.
Located, like most of these breweries, in an older converted warehouse, the place has a small patio and a larger high-ceilinged roof inside. The bar itself is quite small--perhaps smaller than my own basement bar. The backsplash area behind the bar was covered in ceramic green men, silly signs, fridge magnets, and assorted other random bric-a-brac. Kermit the frog and Yoda gazed down upon us from above the bar.
Despite us sitting right at the bar and having only about four other patrons to deal with, our server was quite inattentive and even downright surly when I ordered a samplers to try some of the beers. I always like to chat up the bartenders to get more information about the place and their favorites, but this was like talking to an inexpressive brick wall. Slapping down my sampler (with the beers in the incorrect order) and slopping beer all over our area of bar, she continued to not impress. This did not bode well for a good experience and I could feel Sj seething a bit next to me. Moving on to the beers: I did enjoy the not-over-the-top Rainmaker Double IPA, but it didn't stand up to some of my other favorite commercial examples. Spring Bock was a pretty well balanced Maibock style as well. The Forester Winter Stout was pretty bland and watery and we didn't even finish the sample. Overall, I'd give this place a pretty mediocre score based on vibe, service, and beer quality. Not my favorite stop in Asheville, but not the worst by any means. I did notice that right next door they are building a huge facility to expand Green Man, and hope this works out well for them.
Right next door to Green Man is the factory for French Broad Chocolates, an incredibly popular local chocolatier. They have a small selection of truffles and chocolates for sale at the factory, and you can see the chocolates being made by hand. The bonus is that there is no line out the door at this location!
Tell me this doesn't look tasty!
Service at Tasty
On the way to our next stop, we discovered
Tasty Beverage Co
. nestled unobtrusively in another warehouse building. We stopped in to see what they had in bottles and were excited to discover that (unlike in Minnesota) they were also able to sell pints and growlers of commercial beer at a little bar inside the store. With beers ranging from Italian lambics to IPA's we had several options to try. We ended up sharing a Haw River's St. Benedict's Breakfast Dubbel that was nice, but not the best coffee beer we had tried that day. We earmarked a couple of cans and bottles for a future stop when we had wheels. As with most places we ended up talking with some of the locals at the bar and getting some inside information about what other places in the area to try. Beer folk are friendly and talkative as a general rule...
From Tasty, we walked over the Funkatorium (now open) to try some of the beers we had missed the previous day, and to get another glass of the stellar Red Angel raspberry sour. Our service was great and the place was less nutty than our visit on Saturday. This would still not be the last time we returned here...
By now we were happy not to be driving anywhere. We swung by our hotel the refresh and went back out for our dinner reservations at
Rhubarb
. The restaurant is built around southern style home cooking, and chef John Fleer was actually out of town during our visit due to being a semi-finalist for the James Beard Award. Every week they do a Sunday Supper which is seated family style with folks sharing heaping platters of amazing comfort food. We ended up sitting with four other strangers, but really had a great time talking to them over our dinner. This style of eating used to be entirely foreign to me, but all the beer and wine dinners I've been to over the recent years have helped me shed my cautious Nordic stoicism and embrace it! The fried chicken was heavenly. Almost beer-ed out I did have one final drink at the dinner--a rhubarb saison from England of all places.
Off to bed and a much needed rest.
Day 4 to follow! Honestly I'm dragging this out so I can slowly relive the experience and it gives me an excuse to share pictures...Hopefully someone will see something cool and decide to try it (or not) based on my reviews.